Meet Greet
We introduce homeowners through custom community magazines.
Greet is the premier publisher of large-scale community and town magazines. We create custom issues mailed to community residents for free every month.
NATIONAL FOOTPRINT
0
GREET MAGAZINES
0
MONTHLY READERSHIP
0
ADVERTISING PARTNERS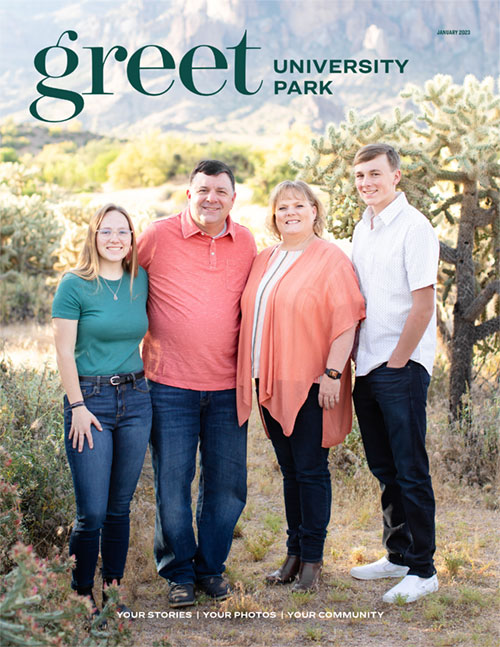 About Greet
It's great to know the people within your community. But life is busy, and we can only lean on technology so much to learn about those around us. That means many residents feel less connected than they'd like to the area they have chosen to call "home."

Greet is an invitation to the community connection you've been looking for. It's more than a free monthly publication. It's a warm "hello" from community members who want to share their stories and open their doors to conversation.

Greet is one of the latest brands to launch under media franchise powerhouse The N2 Company.
Stories from and about local residents at your fingertips.
Greet provides personal stories from community members you won't find anywhere else.
Social events bring the community together beyond the magazine.
Greet publishers plan fun community events, encouraging connections between residents and our local business partners.
About The N2 Company
Duane Hixon
Co-Founder & CEO
Earl Seals
Co-Founder & President
In 2004, best friends Duane and Earl launched The N2 Company with nothing but their savings and a shared vision: to build a nationwide business that creates financial wealth for everyone involved. Nearly 20 years and multiple product lines later, N2 is still co-founder-owned, serves 23,000 clients, and has a presence in 47 states. N2 has been named one of the fastest-growing private companies by Inc. Magazine eight times (Inc. 5000) and earned countless culture awards from Fortune, Entrepreneur, Inc., Glassdoor, and more. To date, we've donated nearly $20 million to fight human trafficking through our giving program, N2GIVES.